Sign up now, Make more friends, Enjoy with more features, Let you easily Fun Community.
You have to Login for download or view attachment(s). No Account? Register
x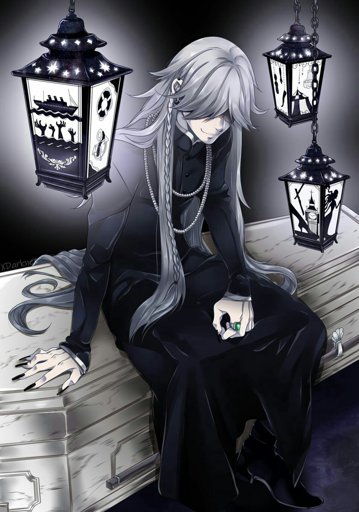 Yuura
Mortician
[Role]
Support
[Specialties]
Regen/Crowd Control
⚜Background⚜
It was a sad story from long ago, about a pair of star-crossed lovers who met tragedy. Yuura was a ritual mortician who lived in the shadows of his work, while Rozalia was the daughter of a noble family everyone adored for her beautiful appearance and singing voice. The two were very different people who lived out different lives, but fate works in mysterious ways and it couldn't be more true for this unlikely pair. For Rozalia, her entire world was the enclosure of her family manor. Oftentimes, she spent her days reading adventure novels, wondering when she'd get the chance to venture out in the open. But her stern parents always told her, the outside world was dangerous and it was unwelcoming to a delicate lady such as she.
One day, as she was gazing outside the window and having afternoon tea, the clever Rozalia sneaked out of her home to explore a nearby town in a cloak that concealed her true face. At last, she could bask in the warm embrace of the sun's rays and feel her feet be tickled by the grass. Never had she felt alive before, it was a completely different feeling from the suffocating high standards of her mother and father. During one of her escapades, she walked in on a violent brawl inside a shady tavern. One of the drunkards there spotted Rozalia's pretty face amidst the crowd, and made advances on her, much to her dismay.
That's when Yuura stepped in; he couldn't handle seeing a lecherous man like him make an innocent girl uncomfortable and threatened him to get away from her. Grateful to the kind stranger's actions, Rozalia tearfully thanked him. Though Yuura was known to be aloof, cold, intimidating even, as the creep before was immediately frightened by his presence, his heart softened upon seeing the woman's tears. He wanted to know more about Rozalia, and accompanied her on a trip around town. As the two got to know each other better, love blossomed between them like a flower out of season.
However, the mysterious Yuura wasn't ready to open up his heart yet and hid the details of his personal life from Rozalia, whom he perceived as too innocent to know about it. But when she stumbled upon his home out of curiosity, she quickly discovered that his morbid job. But despite Yuura's fear that Rozalia might come to hate him, she was more enraged that he kept it a secret from her. Even so, Yuura was touched that she accepted him, and summoned a spirit to protect her in his absence, vowing to keep her safe at all costs. However, the ghost shortly left, thinking Yuura will be the one to protect her. As their parting dawned, Rozalia left for home, though her heart never departed from the warm feelings in her chest.
Just as she finally found a reason to live, something that gave her hope in her miserable life, her father drove her to despair and further trapped her in the confines of the family manor. His fiery daughter, nonetheless, rebelled against his wishes by locking herself in her bedroom and refusing to see her parents. Even as servants offered her meals outside of their young mistress's room, she never ate and wasted away. Eventually, Rozalia's body gave in and she passed away. News of the noble family's daughter rapidly spread, and it wasn't long before it reached Yuura himself. He was devastated, and blamed himself for not being there for her when she needed it the most.
Hoping to atone for his shortcomings, Yuura set off to see the Necromancer, Vexana. When he arrived at her new fortress, the Necrokeep, he was abruptly denied his wishes by the Mistress of the house. In spite of that, he tried again and again, never giving up until his precious Rozalia could live again. Time and time, Vexana finally gave in and found it in her heart to sympathize with Yuura's cause, as her mind returned to the past memories of her and her former husband. Still, the Necromancer would never give things for free and only heeded his request under the condition that he become her servant.
Yuura signed the contract with no hesitation, despite knowing the consequences, and was turned into a ghost that treaded the fine line of dead and alive. But not even Vexana's magic could fully recreate Rozalia's body, so she housed the girl's soul in a porcelain doll. Unable to overcome the despair of her mortal life, Rozalia lost a good portion of her memories, only retaining a subconscious love for Yuura. As the former mortician prepared to set off for the Land Of Dawn with his new Master, Vexana, the amnesiac Rozalia followed along in hopes of restoring her memories. Two undead lovers; one who signed a Faustian contract, and another who lost most of her humanity, what will now come out of this story?
Durability 5/10
Offense 6/10
Ability 8/10
Difficulty 5/10
Passive: Desecrated Life
Yuura is a very gloomy man. So every time he healed himself, he gave it to the closest ally, rather than himself. He will heal himself when his HP is below 30% or noone is around.
Secret buff: Eerie Possession
If Rozalia is in the same team, Yuura will throw her soul form to the designated direction and possessed the enemy that hit. This skill can only be activate if Rozalia is dead in the team.
1st skill: Nefarious Revenant
[AOE][BURST]
(Cooldown: 7.2/6.8/6.4/6/5.6/5.2)
(Mana: 80/85/90/95/100/105)
(Damage: 300/340/380/420/460/500)
(Damage from puddle: 100)
Yuura summons the Sea of Souls to the designated direction, dealing 300(+170% Total Magic Power) Magic Damage, slowing the target by 60% and deal 100(+120% Total Magic Power) Magic Damage continuously while expanding. The effects last for 5 seconds. This skill also restores his HP according how much damage this skill dealt.
2nd skill: Soul Bind
[CROWD CONTROL][REGEN]
(Cooldown: 9/8.6/8.2/7.8/7.4/7)
(Mana: 90/100/110/120/130/140)
(Damage: 200/250/300/350/400/450)
(Stun duration to first enemy hit: 3)
Yuura launch the Chains to a target, dealing 200 (+150% Total Magic Power) Magic Damage and immobilize it for 3 seconds. The chains will spread out from the target that hit to nearby enemy heroes, but the damage of the chain will decreases to 70% and the duration decreased to 50%. This skill also restore his HP according how much damage he dealt.
Ultimate: Curtains Fall
[AOE][BURST]
Yuura summons the Hands of Death to every enemies in the map, dealing 240(+150% Total Magic Power) Magic Damage, enemies who's HP are below 20% will instantly die. The hands remain stationed and also deals damage to nearby enemies and enemy turrets. They will despawn after 10 seconds. This skill also restore his HP according how much damage it dealt.
Entrance
The dead are forever gone, leaving just a soulless husk
Battle
It's useless to make the deceased beautiful again
Rozalia my love, I want to see your smile again even if it cost my life
Demon... Don't you dare touch her...
You don't need to be lonely... I'll be with you forever...
I'll take your life for my mistress...
Death
Don't you... Touch her...
Let go of her...
Note
The writer of the lore was made by this user https://aminoapps.com/c/mobile-l ... w2J4WoVPB473nEaKkcG
The idea of his and Rozalia's lores are actually based from Onmyoji "Ittan Momen and Okuribito," then I ask Nezuko to re-perfect it, but she said to don't make the lore too similar to it. So she Rework and Improve both of their lore.
Yuura's name used to be "Romeo" and where as Rozalia name as "Juliet." But then I scrap those names because I don't really like any Shakespeare reference.