Sign up now, Make more friends, Enjoy with more features, Let you easily Fun Community.
You have to Login for download or view attachment(s). No Account? Register
x
another non human concept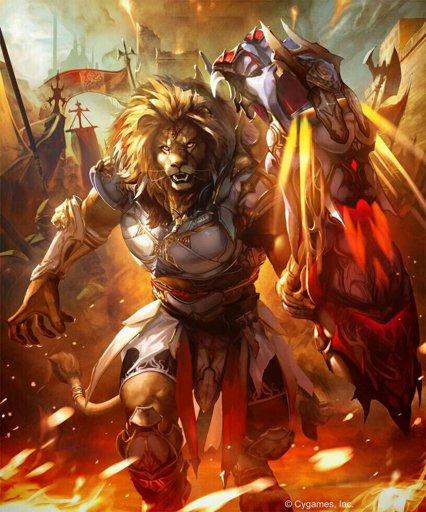 Baragan
King of Beast
[Role]
Fighter/Tank
[Specialties]
Crowd Control/Initiator
⚜Background⚜
Long ago before the Lion Kingdom was known today, a prince was born in the Lion Kingdom and he'll be the next king of the kingdom. But one day during the ceremony, Elhaza and his dark armies invades the kingdom. In order to save their son, the Queen ordered Prof. Higgabottom to take their child far away from the kingdom. Elhaza captured them both and ask where they put power source. The King won't answered, then he murdered him. Baragan who is still a baby forced to be raised in the forest and grow safely.
At the age of sixteen, Baragan loves adventure and playing with his friends. Although born a king, his heart is still a forest lion. Courageous and quick in making decisions, this is what brought him success. When he is ready to face Elhaza to return his kingdom, he fought Elhaza with his Lion Gauntlet and the power sources he found during his journey. Elhaza was defeated and the Lion Kingdom was saved.
But Elhaza won't be defeated so easily. Two years later, Elhaza returned to the Land of Dawn and went to the Southern seas to unleashed the King of the Sea, Jaws, from his prison. Baragan knew that Elhaza has returned and going to find another power source to take over the kingdom again. Baragan called Leena, Kara and Professor that he'll be going to have another adventure and told Kara, who's the general of the military to watch over his kingdom while he's away. And so, Baragan and his friends head out to stop Elhaza.
Durability 7/10
Offense 8/10
Ability 6/10
Difficulty 5/10
Passive: King of Beast
Every time Baragan approaches a jungle monster, he will borrow their powers for 20 seconds. You can get another buff, but after 5 seconds. This will not work on lord.
1st skill: Lion's Strength
[BLINK][CROWD CONTROL]
(Cooldown: 11/10.5/10/9.5/9/8.5)
(Damage: 300/340/380/420/460/500)
Baragan charges to the targeted hero with his mighty gauntlet, dealing 300(+100% Total Physical ATK) Physical Damage, stunning the target for 1 second and his next Basic attack will deal 500 True Damage.
2nd skill: Lion's Courage
[BUFF][SPEEDS UP]
(Cooldown: 8/7.4/6.8/6.2/5.6/5)
Baragan motivates himself and nearby allies to raise their ATK Speed and Movement Speed by 30% and increases their offense and Defense by 30%. They also became immune to slowness effect and reduces the enemy's CC by 50%. The effect last for 3 seconds.
Ultimate: Lion's Roar
[SPEEDS UP][BUFF]
(Cooldown: 50/45/40)
Baragan roars on the entire map of LoD, enemies become lose 30% of their HP, reduces their movement speed by 50% and reduces their attacks by 50%. Baragan increases his movement speed and ATK Speed by 70%. The effect last for 8 seconds.
Entrance
My mission is to find the power source
Battle
Professor! Do you have any info?
Have anyone seen Spike and Twitch?
I will never run from a fight
I must find the Power Source before Shadow Master gets it
The power source must not be fall to the hands of you
Death
Leena!... I need backup...
I won't... Let you...
Note
Keep in mind that this concept was made before the LoD map was introduced
Baragan is actually a name from Brave Frontier, The Savage Lion dungeon, because I don't have any other names
Indonesian people probably know where the hell where these characters came from. Like seriously.
Leena is a lioness, she's Baragan's lover, a good fighter and a pilot of a plane name Phoenix. Prof. Higgabottom is an owl. Spike is a Hedgehog and Twitch is a Chameleon, their both troublemakers but they always respect Baragan. Kara is an elephant, he's in charge of protecting the kingdom.